Meet Us at Photonics West to discover Precision Optics Corporation's 360° of Optics Solutions.
Stop by booth #661 to discuss your optics, design, assembly and digital imaging questions with our team of technical experts.
The POC Difference: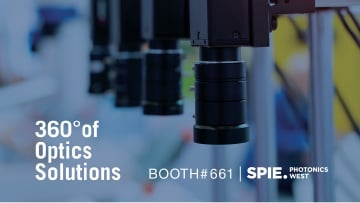 Recognized world leader in next generation optical imaging
Concept & Design through Volume Manufacturing
Customer service consistently ranked very high by our customers
Rigorous design analysis to ensure efficacy and optimize cost
Continuous communication on orders and project progress
Long standing relationships with trusted global suppliers & strong in-house metrology
---
Find Your Niche with Ross Optical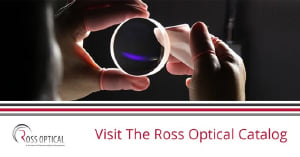 As a trusted supply chain partner, we'll work with you to identify optical components that improve your lead times, quality and supply chain costs. Whether you need custom optics and optical assemblies, catalog lenses, micro optics, or aspheres, we offer a wide range of optical products in the Ross Optical Catalog.
---
Inventory Solutions that Cut Supply Chain Cost:
Your product performance depends on a reliable optics supply chain partner. From small volume standard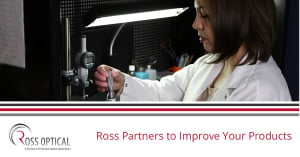 optics for product development to OEM contract assemblies, Ross Optical Industries offers inventory options to best fit your operations and help you improve product quality. As a true supply chain partner, we work with your processes and order systems, including:
The Ross Optical Catalog offers a wide range of custom and niche optical products
Kanban or Blanket POs for manufacturers who've implemented JIT or lean production processes.
Vendor-Managed or Consignment Inventory: We stock the parts you need at your site; you pay only when you use them.
Offshore Vendor Management. As an ITAR-registered supplier, we source standard optical lenses globally and provide coating and inspection services that cut costs and don't sacrifice lead time or quality.
Start saving time and money with optical parts and assemblies on demand. Contact us to discuss your needs.
---
Micro Optics – Your Niche is Our Specialty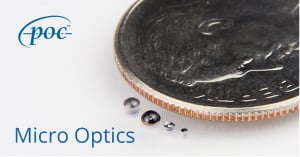 Precision Optics Corporation has mastered the design and production capabilities needed to produce lenses and prisms in sub-millimeter sizes. Our advanced proprietary micro-precision™ technology is founded on a fundamentally different approach to optical design, considering such factors as:
Chip size as a percent of aperture requirement
Centration and lens alignment—the radius of curvature
Interplay between optical and mechanical design
As designs move from larger optics to micro-optics, the impact to the optical design is non-linear, requiring a fresh approach and proven techniques that help us arrive at the ideal solution faster.
---
Medical Imaging: Design, Develop & Manufacture with Us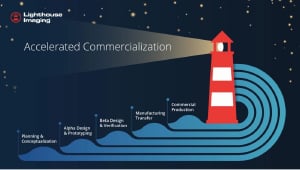 Lighthouse Imaging provides complete turn-key development solutions for the most challenging of optical and visualization systems. Our end-to-end expertise of medical visualization devices puts surgeons in the driver's seat. Our expertise spans a variety of applications, including:
Miniature visualization systems
Optical systems for surgical robots
Chip-on-tip endoscopic systems
Optical lens design
3D systems
Our product development process accelerates the overall timeline by incorporating design for manufacturability from the start and minimizing design changes in the later stages of development. With medical device development, design changes become increasingly costly (time and money) closer to commercialization. By investing in a planning phase up front and holding regular design reviews we minimize these design changes.
---
Schedule a meeting at Photonics West